Costa Rica - December, 2005 - Part 2
This Gallery picks up our trip after arriving at the Arenal Volcano. I was very excited to come here, as I hadn't been able to visit any volcanoes on either of my 2 prior trips to Costa Rica. We were again fortunate to get unusually clear weather, especially for this area, and could see the top of the volcano on a few occasions. During the day we could see boulders tumbling down the mountain-side, producing puffs of ash as they went. In addition, at night, we were able to see spurts of lava going down the side of the volcano (although relatively far away). Some of the photographers in our group took some pictures of these lava spurts, and I hope to post some of their images in the future.
We stayed at the Arenal Observatory Lodge, which afforded a great view of Arenal from the Dining Room. In addition, they had an area out back where they fed the birds each morning, which provided a great opportunity to see and shoot a variety of bird species. The Lodge also had fairly extensive grounds, which were also quite productive for photography. One evening several of us went out in search of snakes - unfortunately we didn't find any, but we did run across a wide variety of bizarre bugs, some of which are included here.
New Feature: this is the first time I fully tested out and used a GPS set-up, to pinpoint where my images were taken. I will be addressing the details and specifics of how I accomplished this in the future, but for now, you can access this information using Google Earth. This is a fascinating tool available from Google, displaying satellite imagery of the entire planet. You can get information about this application here, and it can be downloaded here. Once installed you can then open and view the KMZ file I created, which shows where my images were taken, including a thumbnail of the photo itself, and a link to the full-sized image on my website. This file can be accessed by clicking here. Please email me if you have any inquiries or difficulties.
All Content © Donald L. Cohen, MD
All Rights Reserved

Click on each thumbnail to open up a larger image.



 


    

These
    images, along with all the others present in the various galleries,
    are available for purchase as prints up to 13"x19".
    For more details on buying prints, please click here.
---
| | | |
| --- | --- | --- |
| | | |
| Black-cheeked Woodpecker | Summer Tanager | Baltimore Oriole |
| | | |
| --- | --- | --- |
| | | |
| Red-legged Honeycreeper - Adult | Red-legged Honeycreeper - Juvenile | Montezuma Oropendula |
| | | |
| --- | --- | --- |
| | | |
| Scarlet-rumped Tanager | Clay-colored Robin | Bananaquit |
| | | |
| --- | --- | --- |
| | | |
| Rufous-tailed Hummingbird 1 | Rufous-tailed Hummingbird - 2 | Arenal Volcano |
| | | |
| --- | --- | --- |
| | | |
| 'Nursery Web' Spider - Male | Gryllacridid Cricket | 'Nursery Web' Spider - Female |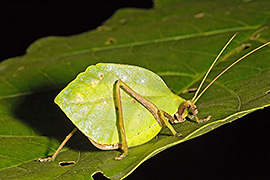 Katydid (Family Tettigoniidae)